The Enterprise Initiative Scheme (EIS) is a government initiative offering some of the most attractive UK tax breaks available. We're big fans of this scheme, here at My Accountant Friend, so we thought we'd put together this page (to be regularly updated) helping our readers to better understand EIS, and point out some of the more interesting opportunities that we've been made aware of.
Before we go any further, however, we should start with a cautionary note: as one of the UK's leading online accountants, My Accountant Friend (MAF) is not a financial advisory service.
There are risks involved in investing money in any business, and should you find any of the following information interesting, we recommend seeking independent financial advice on the products you see before taking any further steps.
What is EIS?
The Enterprise Initiative Scheme allows you to invest in certain businesses in return for tax breaks. In order to qualify as EIS-investible, the company you are looking to buy shares in should tick these boxes:
It must be a small, unlisted company
To qualify as 'small', it must have no more than 250 employees
It must have maximum gross assets of £15 million, before the investment
To qualify as unlisted, it must not be quoted on major stock markets, although it can be quoted on markets for smaller companies, such as AIM or ISDX
What are the EIS tax breaks?
If you chose to invest in a company under EIS terms, the tax breaks you can receive are as follows:
You can receive 30% income tax relief. As an example, if you were to invest £10,000 in an EIS-qualifiable company, you'd get £3,000 off your income tax bill for that tax year
You will not need to pay capital gains tax on profits you make from your investment. So, if you were to invest £10,000, and your shares grew in value over five years to around £30,000, the profits would be yours entirely.
Should you lose money on your investment, you can offset your losses against your income tax. The maths here is a little complicated, so we recommend getting in touch if you'd like to talk it through in detail.
You do not have to pay inheritance tax on shares bought through the EIS scheme.
What are the risks involved in EIS?
Naturally there are risks involved in any financial gamble. The most obvious for those involved in the EIS scheme are much the same as you'd expect in supporting any small business – they are more likely to collapse than a bigger conglomerate.
The upside, of course, is that you stand the chance of getting larger returns if you invest in a company at an early stage and that company turns out to be a roaring success. As we said earlier in this article, investing in a company is not something that you should do lightly. Please take into account all the advice you have available to you.
On MAF's EIS radar
All of the above said, after some consideration we are pleased to show our support for the following businesses. Again, we'd be happy to chat to you about any of this should you be interested.
Property Tecnnology
Property Technology aims to help estate agents make more of their potential leads. As many as 40% of leads generated by Rightmove fall between the gaps when sent on to the estate agents. This piece of technology qualifies the leads and inserts genuine opportunities into the estate agent's CRM to ensure that they get in contact with all potential buyers and sellers. For more information, see our recent interview with the founder, Sam Zawadzki.
The opportunity
Property Technology is currently raising £500k, and the raise is EIS applicable. Find out more about that by heading to this page and filling in the details.
JAFA app
The JAFA app is a groundbreaking new app for football fans, offering news and analysis in the same space, but using cutting edge technology to personalise what each user sees. In our interview with the co-founder and CEO, we discovered that their plan is to roll out a series of similar apps for each sport, essentially building a media support system for sports fans worldwide.
The opportunity
JAFA has seen rapid growth in the eight months since inception. With an outstanding team and great partnerships to build upon, this award-winning business is raising £50k in SEIS, with minimum tickets of £5k. With this capital the team seeks to secure the patentable technology in both the UK and USA and scale the platform ahead of the start of the football season in August.
For further details, register your interest via this webpage.
Elite Coffee
Anyone who has so much as stepped foot onto a London high street will know that it's a coffee-lover's paradise. In fact, the branded coffee shop market in the UK was worth in excess of £3.7b in 2016, with Starbucks taking 13% of that share. Elite Coffee Limited are a Starbucks franchisee, and they have identified new locations for Starbucks enterprises across the capital. Funding is being raised to further the development of these franchise establishments.
The opportunity
Elite Coffee Limited ("Elite"), an existing Starbucks franchisee, is seeking £1.1m of equity investment to part fund the roll-out of 20 new franchise units in East London over the next five years. Elite has been granted the franchise territory of East London and Essex and has identified 6 new locations, the first of which opened in early November 2017. An additional fundraise of £1.25m is anticipated in late 2018, which is likely to be predominantly, if not fully, in the form of debt.
According to Growthdeck:
"Based on the Base Case exit assumptions in 2022, the equity investment offers the prospect of a 4.1x money return – increasing to 5.8x after EIS income tax relief is taken into consideration."
For further details take a look at their Growthdeck page.
Enjoy Raw Chocolate
The UK's chocolate confectionery sub-sector is approximately £5bn p.a. According to Euromonitor, in 2011, the UK had a higher chocolate consumption per person than any other EU country, consuming on average about 11kg (24lbs) of chocolate per person p.a.. Couple that with the increased desire for more healthy, organic food options and you have a market in this country that is very ready for a product like Enjoy.
The opportunity
Enjoy Natural Foods Limited and its trading subsidiary Enjoy Raw Chocolate Limited (together "Enjoy!") was founded by husband and wife team, Chris and Stephanie Crutchley, from a desire to make a really good, healthier dark chocolate that everyone can enjoy.
Chris, a successful Managing and Operations Director, loves chocolate but his body isn't able to tolerate the allergens in most bars. None of the 'healthy alternatives' tasted good. So he started making his own chocolate using organic, raw and natural ingredients, sweetened with coconut blossom sugar, and free from dairy, soya and gluten.
Chris and, more recently, experienced pastry chef and chocolatier, Tyrone Hull, developed recipes and production methods for a raw chocolate that tastes every bit as good as conventional chocolate made with roasted cocoa, and is a healthier, genuine alternative.
Others who tasted it agreed, and the Enjoy Raw Chocolate brand was born. Its appeal is not just limited to people suffering from food intolerances like Chris, but also discerning vegans and dark chocolate connoisseurs.
Early success as an online cottage industry attracted the attention of Tree of Life ("ToL"), the UK's largest health food wholesaler, which has signed Enjoy! as its exclusive UK distributer. Enjoy! is seeking £640,000 for a 46.4% holding to gear up its production facilities and provide working capital to meet the demands of increasing sales.
According to Growthdeck:
"Based on exit assumptions for 2022, the equity investment offers the prospect of a 4.0x money return – increasing to 5.7x after EIS income tax relief is taken into consideration."
For further details, take a look at their Growthdeck page.
Freya Birch Spirit
Freya Birch Spirit is PWSL's initial product, and was created by founder David Wallwork who, from his work in the soft drinks sector, was aware of the growth in the market for naturally sourced products.
Birch water has recently seen significant growth as a natural, healthy soft drink and David identified the possibility that a product distilled from birch sap could successfully penetrate the alcoholic spirits sector. Freya builds on the major emerging trends in the drinks sector – premiumisation, natural ingredients and craft production values ("artisan").

The opportunity 
Founded in 2016, PWSL has received considerable positive media coverage for its product, which is available in a number of premium bars and restaurants as well as from premium retail outlets and online sites. PWSL is seeking a maximum of £750,000 of new investment to accelerate the penetration into larger bar groups and the major supermarkets. An additional fundraise of £1m is anticipated in early 2019, which is likely to be a mix of equity and debt.
According to Growthdeck:
"Based on conservative assumptions on an exit in 2023, the equity investment offers the prospect of a 4.8x money return – increasing to 6.8x after EIS income tax relief is taken into consideration."
For further details, take a look at their Growthdeck page.
Dreamskin Health
IFabrics has two business units. DreamSkin® Health is the retail arm of the business and already sells 84 different garments to the NHS as well as direct-to-customers. IFT Limited sells the polymer directly to third-party manufacturers of clothing and nappy brands, where initial sales have also been made.

The opportunity 
Intelligent Fabric Technologies Holdings Limited ("iFabrics") is seeking a minimum of £650,000 equity (maximum £1,000,000) to fund the further commercialisation of its proprietary product – the DreamSkin® polymer – which is a breakthrough in the management of skin conditions, such as eczema and dermatitis.
The Company has applied for HMRC Advance Assurance that the investment will qualify for the tax reliefs available under EIS – including 30% initial income tax relief and tax-free capital gains on exit, so long as the shares are held for at least three years.
According to Growthdeck:
"Based on the Base Case exit assumptions, the equity investment offers the prospect of a 7.3x money return – increasing to 10.5x after EIS income tax relief is taken into consideration."
For further details, take a look at their Growthdeck page.
ITPEnergised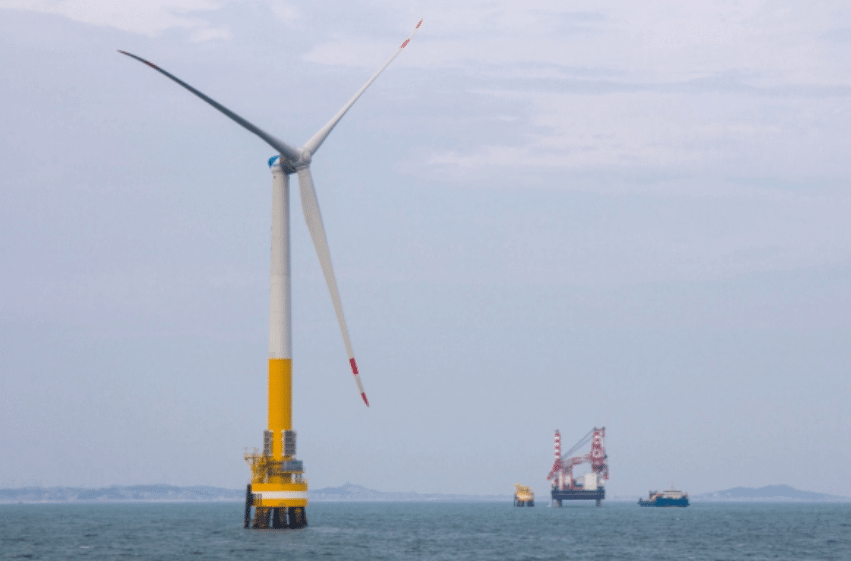 Energised Environments Limited (ITPEnergised) offers consultancy and management services in the energy sector, specialising in grid services, renewables assets management, corporate advisory services and transactional environmental social & governance services, often on an international scale.
The opportunity 
Energised Environments Limited ("ITPE"), trading as ITPEnergised, is an energy and environmental consultancy with strong and experienced management servicing 200 existing clients, predominantly blue chip companies.
ITPE provides specialist expertise for all stages of large energy engineering projects. The Company has an opportunity to acquire a complementary, profitable and cash generative consultancy with turnover of £1.0m and £385k EBIT for £1.05m. ITPE is seeking a loan of £650,000 – with a 12% interest and an equity "kicker" – to cover the initial cash payment for this acquisition.
According to Growthdeck:
"Once key performance and market access milestones have been achieved to diversify and strengthen revenue streams, as set out in the business plan, management expect that an IRR of 25.3% (1.50x money multiple) for this would be reasonable."
For further details, contact Growthdeck.
Pi Pizza
Pi is an Artisan Pizzeria offering high quality pizzas with innovative flavour combinations. The real USP of the business is its sharing pizza format, which is of particular appeal to diners seeking a social dining experience. The concept has been proven over the past three years at the first site in Winchester, Hampshire. It now plans to open additional restaurants in South London.
The opportunity 
Sourfire Limited, trading as Pi, is seeking £500,000 of equity and loan to fund the roll-out of its artisan pizza format from its existing Winchester base to three additional sites in South London. Investment in the new sites will fund fixtures and fittings, kitchen equipment, furniture etc.
As the Company currently has a negligible level of bank borrowings, the terms for investors can be enhanced by raising £250,000 of the funding requirement in the form of secured term debt.
According to Growthdeck:
"The equity instrument is expected to be EIS-qualifying, giving an investor 30% initial income tax relief and potentially tax-free gains on an exit. It is available in units of £1,000."
For further details, take a look at their Growthdeck page.
Growthdeck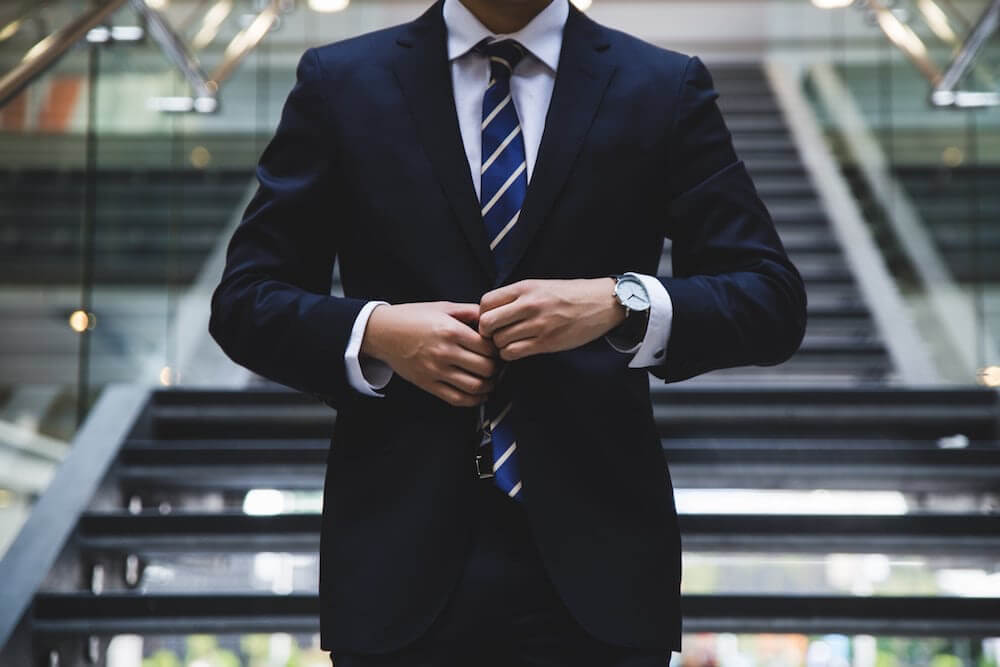 You'll have noticed that all of the above are presented in conjunction with Growthdeck, the private investor network. They launched in January 2016 and have since built a base of over 4,800 registered investors and raised £10.2m for 10 companies.
The GD model attracts Sophisticated, High Net Worth and high-end retail investors seeking access to tax-efficient investments in individual private companies i.e. without having to commit to any form of fund.
To-date, the GD focus has been on EIS-qualifying investments, but other alternative investments are planned – with a commercial property arm launching later in 2018.
Tax-efficient private investor syndication is a fast-growing sector. The advent of crowdfunding has attracted hundreds of thousands of new investors to growth companies, but GD positions itself more closely with the limited number of more professional, investment boutiques which offer direct access to private company investments on a unitised basis.
The opportunity 
Growthdeck are currently looking to raise growth capital of £3,000,000, and your investment would be compatible with the EIS scheme. For more information on the investment opportunities available, please register your interest with Growthdeck.