Hi my name is Alan Cripps.
I'm a Independent Financial Advisor with 35 Years experience, living in Abbots Langley with my wife and 2 children. 
Branching out on my own 6 years ago to become a fully Independent Financial Advisor meaning I'm able to use the whole of the Financial Markets to review and make recommendations for my clients without Bias.
Pensions and Investments have been the main focus of my business for a while and I currently look after £16 million in clients assets. Simplifying Pensions, by bringing them under one roof, including some company schemes, gives my clients better outcomes with less cost and easier access to their funds.
Unlike most Financial Advisors who can avoid the protection side of the Market, I have always had an interest in this area. I can look for the best deals for you on Insurance, Critical Illness Cover & Income Protection. Specialising in Relevant Life Cover that can be charged through your business, saving you tax on the premiums.
I also have specialist experts on Mortgages (based on contract rates) and Wills so we can offer a full range of services.
Like all good Financial Advisors we are registered and report to the Financial Conduct Authority (FCA).
If you are looking to switch Financial Advisors or needing any advice starting up, please contact me at [email protected]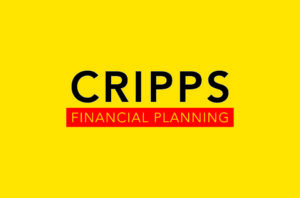 Cripps Financial Planning Limited is  authorised and regulated by the Financial Conduct Authority. Registered office: 17 Raymond Close Abbots Langley  Hertfordshire WD5 0HG. Registered in England & Wales, company no. 08854047.