Much as we love furnishing you with useful freelance life info week in, week out, occasionally we like to cut loose a little and show you just a glimpse of all the amazing fun things we do in the accountancy world.
No, don't run away!
It's true. Life as an accountant isn't as dull as you might've heard, and to prove our point, we thought we'd do a quick-fire questions round with some of your favourite My Accountant Friend staff. From £500,000 gorillas to crazy blingtastic yachts, here are some of the weird and wonderful things that Iain, Kenny, Shane, Lee and Richard have had to deal with over the years. If this article proves one thing it's that you can ask us absolutely anything. We've definitely heard it all before.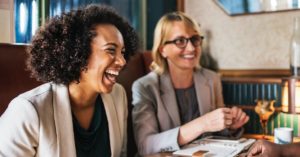 ​1. What's the strangest thing you've ever been asked as an accountant?
Kenny Fitzgerald

Milton Keynes, 10 years an accountant
"I've recently been asked by a client if they can expense wine and spa days to the company as they help her get through the day and deal with stress. The worst part was she seemed shocked when I said no!"
Iain Morrison
London, 23 years an accountant
(CEO of My Accountant Friend)
"My very first client asked me to create a £500,000 gorilla. Still, to this day, I have no idea what the hell he was talking about."
Richard Ingledew
Birmingham, 22 years an accountant
"I was once asked if a heated driveway could be claimed as a business expense. The justification was so there weren't any issues getting to work when it snows."
Shane Pearson
Chesham, 10 years an accountant
"I've had a client ask if she can put the purchase of a new horse through the business as a means of transport. Can you guess the response?!"
Lee Fallon
Northern Ireland (Belfast and Londonderry), 20 years an accountant
"I wouldn't say 'asked' would be the right word, but during my auditing days (so boring!) I was once challenged by a client to find a speed boat he had purchased and hidden in the accounts. We only had a week and, no, we didn't find it. To be honest, fair play to the guy – he went to some lengths to make sure we didn't!"
2. Without naming names, what is the most peculiar business you've ever been attached to as an accountant?
Kenny: 
"A contractor company, without telling me, went out and spent £1.3 million on a Sunseeker yacht that they then claimed had zero personal use and never appeared to have been rented out either. The director look a loan from his wife of over £600k and sold a personal yacht to fund the purchase. This made for some interesting accounts as turnover was roughly £100k a year previously."
Richard: "A client purchased an off-road jeep to offer adventure holidays in the hopes of generating a second income stream. The company didn't earn any income from the holidays and the holidays were never advertised anywhere. The jeep was involved in an accident and was written off but no insurance claim. Surprisingly, the client had no documentation to support any of this…"
Iain: "I have prepared the singer Pink's accounts and tax returns, but I suppose the most peculiar business was the sex shop accounts. I'm not sure it's appropriate to continue telling this story here and now…"
Lee: "I once had a client who was an architect but also did some farming on the side. Nothing strange there, you say, but he farmed alpacas and chickens."
3. Finish the joke: Why did the accountant cross the road?
Iain: 
"To avoid the GAAP." [Note to readers, although we absolutely agree that it's never great when you have to explain your jokes: GAAP stands for Generally Accepted Accounting Principles. See? That's funny, right?]
Kenny: "To help the chicken with his tax return." [Iain: "You cheating [email protected]!!#$!! You Googled that!]
Shane: "To get to the tax shelter."
Richard: "To bore the people on the other side."
Lee: "Because there was a better pub."
4. What's the best thing about working at My Accountant Friend?
Kenny: 
"I like the less formal approach to meetings than traditional accountants, offering a more relaxed environment for clients and myself."
Shane: "MAF is a great place to work. It is laid back and very approachable. We get to know our clients and can relate to them, which you don't always get at other traditional accountancy firms."
Richard: "The people who work here. There is a real team spirit and everyone genuinely gets on. Nobody is ever too busy if you need help, no matter which MAF office you work in."
Iain: "The boss is amazing. Funny, gorgeous and brilliant to work for."
Lee: "It fits my personality and approach to accounting. We are a lot more laid back and approachable, rather than the old style firms with their grey suits and boring image. My Accountant Friend brings accounting to a new generation of workers and appeals to a much more flexible working approach."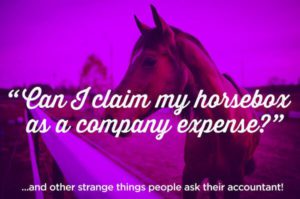 5. And the worst thing about working at My Accountant Friend (dare we ask?)
Richard: 
"Because I work in the Birmingham office, I sometimes miss the team nights out down at the head office."
Kenny: "MAF is a series of franchise offices, so running an office by myself means that I spend periods working on my own. I head into the head office a few days a week to catch up and chat with colleagues."
Shane: "Running a franchise of MAF is brilliant, as it allows me to run my own business and have the flexibility to work from home, but it can be lonely. I often miss the office life, and whenever I need a pick-me-up, I head into the office for a catch up with the team."
Iain: "I love MAF so much, I hate weekends."
Lee: "Having to deal with Iain! No, seriously, it's probably not being so close to head office and not being involved in all the social stuff."
Fancy finding out more about our online accountants service? Drop us a line any time you like. We do love a good chat.