Article from Gemma Porter
According to a new poll, when it comes to self-employment, sisters really are doing it for themselves. Research recently published by online commerce site eBay in association with Development Economics has shown that the number of self-employed women in the UK has risen by 28% over the past five years.
With over 1.2 million women now swelling the ranks of the UK self-employed sector, this impressive group of entrepreneurs and mumpreneurs are role models for the next generation of female business leaders.
Outperforming British men as well as French and German women, British self-employed women are an increasingly dominant force to be reckoned with. We've taken a closer look at some of the individual success stories fuelling this progressive trend.
Jessamine Hislop-Newton: Little Pickles
As well as being a busy mum of five, Jessamine Hislop-Newton has carved out a successful business in the second-hand children's products market. From small beginnings she has grown her company, Little Pickles, into an award winning enterprise.
Operating for over five years from the comfort of Jessamine's dining room table, Little Pickles now employs 18 staff, running dedicated children and baby product markets in seven counties across England. Holding around 25 markets each month and constantly expanding Little Pickles offers the opportunity for buyers and sellers to trade face to face for nearly new children's goods.
Recognised for her achievements by Mumsclub, Viking Entrepreneur and Mum and Working Awards, Jessamine has also received acknowledgement from former Dragon, Theo Paphitis.
Vanessa Pinkney & Helen Peachey: PeachPink
With a background as a retail buyer for big hitter Arcadia, Vanessa Pinkney decided to leave the constraints of office life behind for a more family flexible business model. Teaming up with Helen Peachey, a former buyer for luxury store Harrods, they decided to launch a new line of luxury handbags called Peach Pink.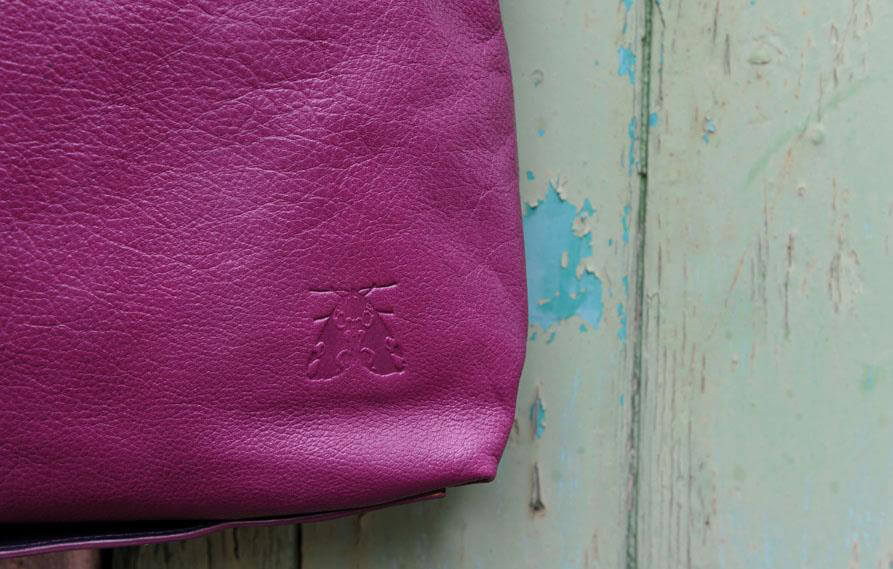 Like any new start-up, the mumpreneur duo faced a range of challenges including capital investment as well as running costs for design, manufacturing and inescapable commitments such as business insurance. Undeterred by these hurdles and the prospect of a competitive industry, Pinkney and Peachey used their sectoral knowledge and established contacts to set up what is now a flourishing brand.
Stocked by a number of well known high end outlets, Peach Pink has a bright future – and all run from the ladies' kitchen tables.
Anna Simpson: Mama Tea
Spurred on by a move towards herbal tea – both personal and societal – Anna Simpson spotted a gap in the market for pregnancy friendly natural teas.
Keen to develop teas which tasted good and which met the needs of pregnant and breastfeeding women, Anna consulted medical experts and drank a lot of tea. Now offering a range of products including morning sickness tea, pregnancy heartburn tea and post delivery breastfeeding tea, the Mama Tea Company has also branched out into wellbeing and beauty teas.
Having won lucrative contracts with Waitrose and Tesco, Mama Tea received the Best Start Up Award from Mumpreneur UK in 2010. Now trading internationally, the brand continues to thrive with an estimated annual turnover of £250,000, which Simpson hopes will reach £2 million within the next two years.
Kim Winser
The power of persistence in business was key to the success of another female entrepreneur- Kim Winser. Now recognised as a London based fashion powerhouse, Winser's rise has required grit and determination.
Despite tirelessly working her way up through the ranks of iconic British clothing brand Marks and Spencer, the next natural step of company board membership was denied her. She was, in fact, rejected on three separate occasions – and each time because she was a woman. Undeterred she faced the issue head on with the company's deputy chairman and got her well-deserved seat at the table.
She subsequently left Marks and Spencer and became a trouble shooter for large ailing brands including luxury knitwear giant Pringle and top clothier Aquascutum. Buoyed by success in these areas Ms Winser used all her lessons learned to create her own fashion label, Winser London.
Established in March 2013, her innovative business model involves an e-commerce brand complemented by pop-up outlets in major department stores and other exclusive venues. This creative approach certainly seems to be paying dividends with enviable initial financial results and ambitious expansion plans in the offing.