As we've said many times on The Life Hub, going freelance may be hugely empowering, but there's no denying that it is one of the most stressful things you'll ever do. That's why we're so keen to keep you up to date with all the latest and most useful bits of information we can lay our hands on.
This week we've been looking at some of the great websites and startups that exist to do the same – to help the UK's freelance community make the most of the life of freedom that they've chosen to embrace. We'll be adding to this list as we find more information over time, so feel free to Tweet your suggestions to us if you feel we've missed something.
Communities and workspaces
We've covered London's hot-desking options in more depth here (and your freelance coffee shop choices here), but Jelly approaches the freelance workspace differently. Rather than offer you space in static offices, Jelly finds venues that need you as much as you need them. Coffee shops, for example, that may be quiet on a Wednesday morning, might open themselves up as a Jelly space to encourage footfall and sell a few drinks. As a Jellyer, you get the wifi and parking free, as well as the company of other Jellyers. And that's the idea in a nutshell: by joining Jelly you join a local community of likeminded people, meaning that freelancing no longer need be so lonely.
We're huge fans of the Talented Ladies Club here at MAF, so much so that we made the video above about them last year. A relatively young startup, TLC focuses on helping women of an entrepreneurial bent. They specialise in providing inspiration, advice and a sense of community, and while they were initially set up to aid mums who wanted to get back into work, women of all ages, shapes, sizes and maternal statuses are welcome to get involved.
A great resource for the UK's freelance community, offering association members legal advice and training, and providing them with a voice at governmental level. Also the people behind National Freelancers Day, which seemed like a bit of fun, but we enjoyed it…
We've had the great pleasure of working with the Birmingham Innovation Campus a lot recently, and even wrote a bigger piece on them right here. Hubs of this kind are cropping up more frequently in cities across the country, which is great news for freelancers and independent contractors outside of London. Keep an eye on our blog for news of further developments as and when we get it.
Job searching
As any UK freelancer will know, job-related websites seem to be 10-a-penny – so much so that it's hard to know which to spend your time filling in forms for. However, a quick chat with some of our clients highlighted YunoJuno as being the most effective, especially if you're involved in digital media.
As a free service to freelancers (the people advertising jobs pay for the interaction), it's a great way to surface new freelance or contract work and pitch your skillset to the employees, essentially cutting out the recruiter middleman. One of our readers claimed he was so enamoured with the service that he was considering making YunoJuno his middle name – a mad step too far, perhaps, but it suggests the startup is doing something right.
If you find the existing online job sites far too scattergun in their approach, then Onsite may be the portal for you. But are you the freelancer for them? The Onsite approach is to vet the freelancers they offer accounts to, making sure that each person really does have the breadth of talent and experience they are claiming. The aim is to set up the perfect match every time, leading to a longterm boost in trust for all involved in the process. (A recruitment service built on trust, eh? Now there's a thing.)
This London-based take on contractor recruitment uses an algorithm to match those with work available with those who are suited to it. Again, it's a way of removing the middleman, and with time sheets, contracts and other usual paperwork available in the cloud, Elevate makes the process of recruitment simple and easy for those on either side of the fence. We like!
Money management
Online accountancy is becoming more common by the day, but My Accountant Friend differs in one key area: they provide you with the futuristic tools, but they also offer you the human service you might fear you miss from a traditional accountant.
While other companies offer similar things (dashboards, apps and other digital bells and whistles), the fact that you have a single, bespoke accountant to chat to whenever you're confused makes all the difference. There are no ticketing queues, no having to explain your situation to someone new each time you phone up – you'll always get the same friendly voice. And we think that makes all the difference. Plus, the receipt-reading app really is the bee's knees.
OK, so maybe you don't want to go with My Accountant Friend. We understand (possibly). It's still worth getting yourself up-to-date with the digital world, in which case you might want to try out Xpenditure, a useful little app that reads receipts and stores the data, so that you can dump all of those scrappy little bits of paper in the nearest bin. (By the way, did we mention that you get an app like this as part of the My Accountant Friend package? Just sayin'…)
For extra cash in the pocket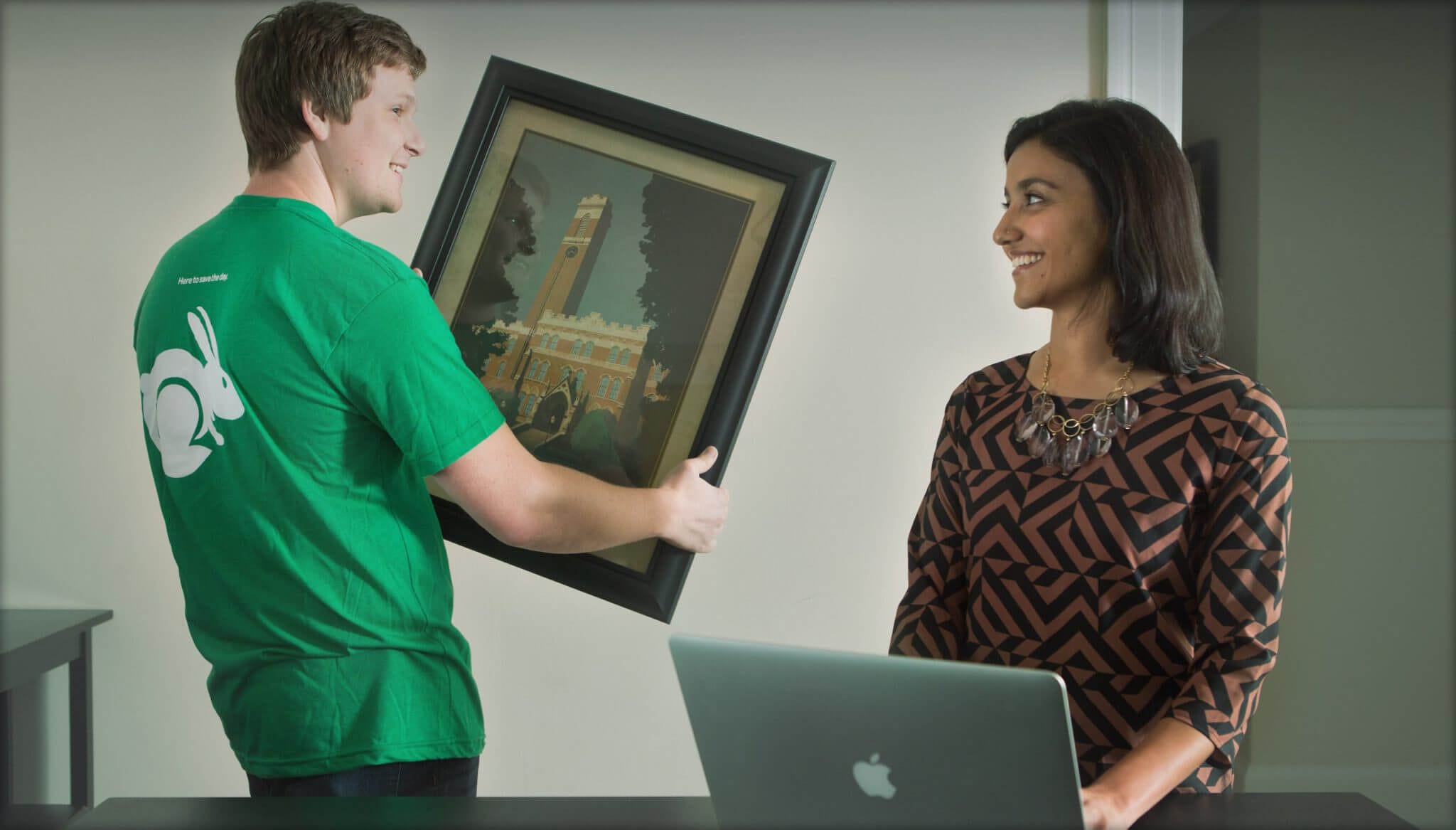 So you're not quite ready to take your freelance things full time, and you need a little bit extra to tide you over. Taskrabbit is the chores app that is taking the world by storm. Simply register yourself and your skillset, and you could be onto a nice little earner before the next pay packet comes in. All chore specialists welcomed with open arms!
If you're based in the capital and you have a head full of cultural expertise, you might apply to be a SideStory 'Insider'. Recently named one of the coolest new travel operators in London, SideStory puts frequent travellers (people who have seen all the usual sites) together with people who know the ins and outs of the city's creative scenes.
Want to spend time with a fashion stylist? No problem – SideStory can make it happen. Want to explore a Brutalist icon? SideStory will hook you up with Trellick Tower's artist in residence. It seems to us that this is a brilliant way of putting to good use all of that extraneous knowledge you've been stumbling around with all of these years, and possibly even making a living out of it, too.
Although we only just discovered Dad, we're in love with it already. A wonderful idea that puts people with DIY expertise in touch with those looking for it. For as little as £10, they'll link you up via video phone so that someone can talk you through fitting a new washer in a leaking tap, hammering out a French drain or rewiring a plug.
While many of us may struggle to define ourselves convincingly as an expert in such things, those that do may find that they can make a tidy sum on the side – ideal if you're in the process of setting yourself up in self-employment elsewhere.
Have we missed anything? Let us know via our Twitter or Facebook pages.